Our products
Discover our crunchy bars and delicious bites
Good food from the brew bakery!
Crunchy bars with a tasty twist!
Our crunchy bars are tasty and healthy snacks that you can take on the go. Choose one of our 3 delicious flavours and enjoy their crispyness! All of our bars are:
Nutriscore B
Rich in fibre
100% vegan
Made with at least 16% beer grain
And always contain less than 20% sugar and are free of artificial colours, flavours, fragrances and preservatives.
Apple &
Cinnamon
Mmm, wonderfully familiar
and always delicious!
Choco &
Cranberry
Treat yourself
to this yummy chocolate flavour.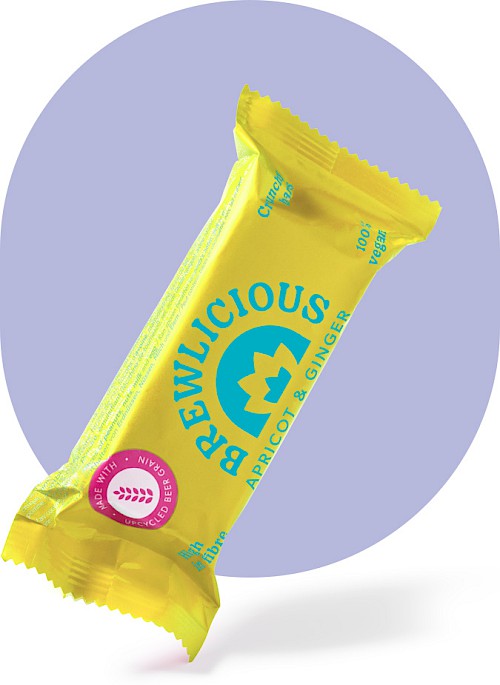 Apricot &
Ginger
Light, air, spring;
our bar with a little kick inside.
Delicious bites to go with your drinks
Now you can drink your beer and eat it too. Our yummy bites team up perfectly with your beer, wine or even mocktail. Finished off with 3 different savoury cheeses, there's one for everyone! All of our bites are:
Rich in fibre
Source of protein
Made with at least 10% beer grain
Low in sugar
Free of artificial colouring, flavours,
fragrances and preservatives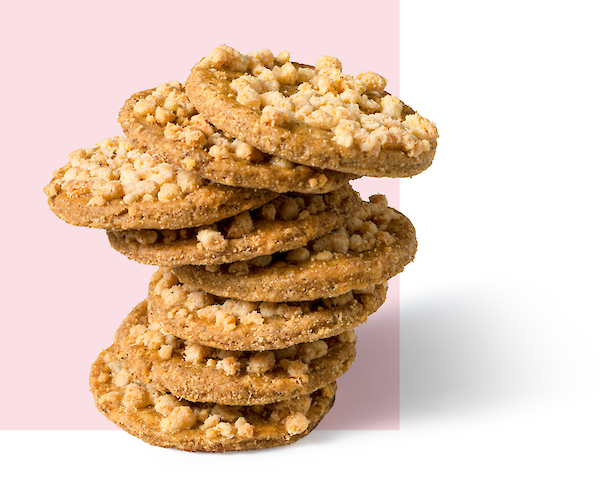 Curious?
Want to experience yourself what beer grain tastes like? Try our crunchy bars! They're available in Apple Cinnamon flavour. Should you have an opinion about which flavour should be launched next? Choco Cranberry or Apricot Ginger? Send us a message, we'd love to hear from you!